Wir sind ein junges Unternehmen, gegründet in 2022. Persönlich, lokal und vertrauensvoll!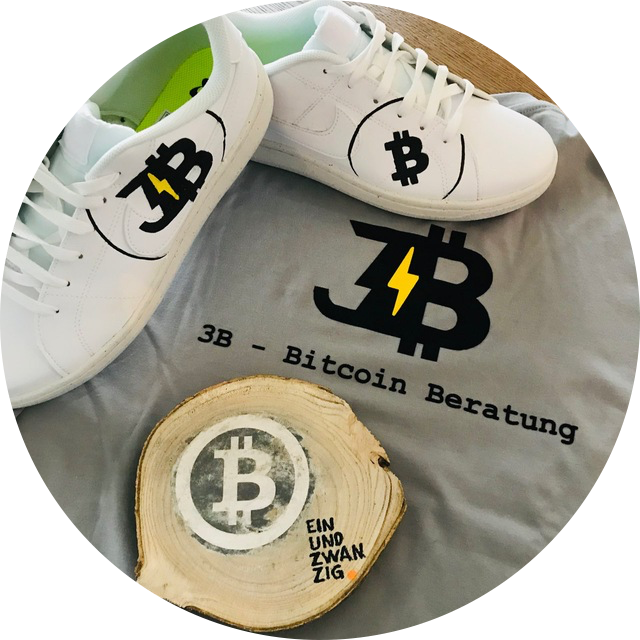 Bitcoin ist unsere Leidenschaft.
Fix the Money, Fix the World! Bitcoin ist für uns mehr als nur Geld.
Bitcoin ist das erste digitale Gut, dass nicht beliebig vermehrt werden kann.
Ähnlich wie Gold ist es begrenzt. Keine Macht auf der Welt kann es aus dem Nichts erschaffen.
Ähnlich wie Bargeld macht es Zahlungen direkt von Person zu Person möglich, ohne eine dritte Partei.
Ähnlich wie Visa, PayPal… lässt es sich im digitalen Raum in Sekunden versenden.
Gutes, hartes Geld wird unsere Welt im positiven verändern.
Unnötiger Konsum und die Ausbeutung unseres Planeten, die Möglichkeit einer Kriegsfinanzierung durch die Geldvermehrung aus dem Nichts, die Vergrößerung der Schere zwischen Arm und Reich durch Inflations-Währungen,… wird deutlich vermindert.
Bitcoin ist die Evolution des Geldes und wir sind ein Teil davon.
Unser Ziel ist es euch Allen das Wissen und die Möglichkeiten von Bitcoin näher zu bringen, damit auch Ihr Teil dieser Evolution sein könnt.
3B – Bitcoin Beratung
Email: info(at)3bbitcoinberatung.com
Tel.: +49 175 6102328